ONLINE! Appliqué Made Easy: A Beginner's Guide to Machine Appliqué Techniques
Code: HC22075
Dates: November 3-10, 2020
Meets: 6:30 PM to 8:30 PM
Sessions: 2
Course Fee: $77.00
There are still openings remaining at this time.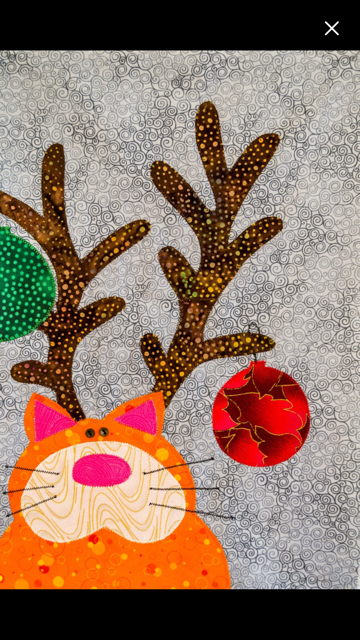 Learn all of the basics and be inspired to create your own unique appliqué projects. Make samplers of straight stitch appliqué, zigzag appliqué, blanket stitch, and decorative stitch appliqué in class. Material
list sent with confirmation.
Tania Perelberg
I grew up watching a master seamstress at work—my mother—and started sewing as a child. Quilting has always been my passion. Back in Brazil, where the art of quilting is not widespread, I had to make (invent) my own quilts with my own supplies and my own techniques. Luckily, eight years ago I moved to the United States, the quilting capital of the world, and since then I have been in heaven, quilting on a daily basis, six to ten hours a day. I have taken scores of classes, attended many quilting exhibitions and constantly improving my techniques. No quilt is impossible to me, I see the most difficult ones as challenges I have to face and succeed. I have made more than two hundred quilts, I have my own studio at home with a professional long arm quilting machine. I sell the quilts on Etsy (MyCrazyBulldogQuilts) , eBay (mycrazybulldog) as well on Facebook (My Crazy Bulldog) , and at various craft fairs along the year, not for the sake of the money, but for the love of quilting . As a Biologist I donate all profits to various animal welfare organizations.
taniaperelberg@comcast.net